Ready to make money online by using the Amazing Affiliate Marketing Tips for Beginners? For example, you can make money as an Amazon affiliate and earn commissions but it can be a tricky pond to swim in. Here are my favorite tips for beginners!  Affiliate Marketing Tips for Beginners.
1.  Choose the Right Niche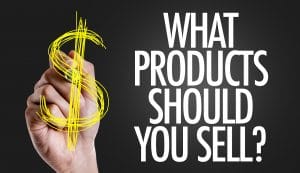 Choosing the right niche for your blog and hence your affiliates are one of the biggest determining factors that will contribute to your success while making money online.
2.  Pick your Affiliates Wisely
Affiliate marketing is not about selling anything and everything which comes your way. Try to join only reputed affiliate programs and networks. For example, ShareASale, Amazon Associates, Commission Junction, Viglink, etc. have decent authority and trust in the market.
3.  Cloak your Affiliate links
It is one of the very first learnings to make your links look shorter and decent. No one likes to click on some ugly links. So cloak those ugly affiliate links by using a link Cloaker. A link Cloaker makes your link dressed for a good while increasing your click-through rate.
4.  Appreciate the FTC guidelines & your Legal Obligations
If you wish to build your own website and promote your affiliates, then make sure that you educate yourself with the FTC guidelines and understand the disclosure requirements. Having a website is highly recommended for building credibility. But at the same time, you must acquaint yourself thoroughly with the current FTC regulations.
5 . Do not mislead your Readers
Your buyers are clever enough to see you through. So do not try to mislead them. Misleading posts may help you to get popularity for the short term. But it is not going to help in building a perpetual business model. Being dishonest is very silly and highly unprofessional. So make your marketing strategies wisely. Otherwise, you may invite legal obligations from FTC.
6 . Understand your Responsibilities towards email List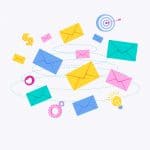 To increase the likelihood of your affiliate sale, it is very much needed that you build your email list. But you need to understand the responsibility involved and set your own policies to abide by. No one likes SPAM. So try to limit the number of emails sent per week and provide only useful information to your readers. Do not ever SPAM your email list.
7.  Build a Relationship with Your Affiliate Manager
Most of the reputed affiliate networks have a dedicated affiliate manager whom you can access for all your affiliate queries. They can help you with the information like which offers perform better and assist you to maximize your affiliate earnings.
8.  Build Trust among your Audience
To become a successful affiliate marketer, you need to build trust among your readers. It is not tough to make a few sales. But without building the trust factor, you won't be able to keep it in the long run. Do proper research on the product, check whether the product has a good reputation in the market. It is also very important that the product gets good after support from the company.
9.  Give Discount or Bonus to your Product
Who doesn't like a discount! With a huge competition in the market, it is highly challenging to make one convince to buy your products. You can try to give some discount from your affiliate earnings to attract them. This in a way compelling them to buy products only from you. You may also offer guidance to use the product as a bonus. An individual discount in a product review works the best.
10.  Keep Patience – It will take time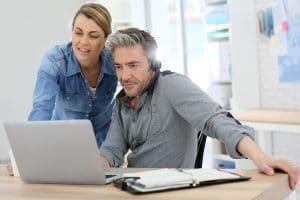 Affiliate marketing is not any kind of get rich sooner scheme. So if you are not making money in the first place, don't lose hope. You need to promote your business to generate traffic and build your audience base. Keep doing things on a regular basis and wait for better results.
Affiliate marketing is the place for split testing. So try and test the products as per your niche which can be the best seller for you. You may refer to the resource pages of the established bloggers in your niche and check out which type of products they are promoting. Then do your research properly and decide on your products.
Hope this guide will help you to start on the right path and avoid some of the starting hurdles of affiliate marketing.
Article Source: pvariel.com
"The successful person makes a habit of doing what the failing person doesn't like to do." – Thomas Alva Edison
"If you don't make things happen then things will happen to you." – Anonymous
"If you wait, all that happens is that you get older." – Mario Andretti
RELATED VIDEO PROGRAMS
ONLINE MARKETING CLASSROOM HELPS BEGINNERS BUILD SUCCESSFUL ONLINE BUSINESS
Learn More about Online Marketing Classroom: Click Here Now!
RELATED TRAINING PROGRAM
WHAT IS THE CRUCIAL CONSTRUCTS ACADEMY
Learn More about the Academy here: Click Here Now!
The Crucial Constructs Academy is a Free Video Training Course Available only to our Readers and Subscribers.  A thorough and detailed training available to you.  Find out more about it here.   Click and Learn.

RELATED ARTICLES