Do you have a blog? You don't have one, but you've wanted to open one for some time so you can upload all kinds of content related to your business? Have you been opening a blog for a long time but don't know if it's getting enough hits or if it's working as it should? Look no further, because the answer to these and many other questions we will give you below.
Currently, with the global health emergency, we are experiencing, whether or not you have an open blog on the Internet has become an essential tool for millions of businesses ( large or small ) to continue their activity and continue to reach their audience with the same effectiveness as in a face-to-face way. However, Do all entrepreneurs know how to manage a blog? Indeed, many do not, especially those small business owners who have decided to start their own business and do it all without a specialized professional team's advice.
Having a blog can be beneficial for your business or a complete disaster. It all depends on how you manage it and the commercial approach you want to give it. It is not the same to have a beauty blog associated with a small natural cosmetics store as to have a sports blog to better connect with your students and your local gym; each business needs a different approach, and therefore, their blog as well.
For all these reasons, we will explain below a list of the ten most important metrics that any online blog owner should know and know how to interpret to know if their blog works or if it needs some modification to do it. 
Ready to learn how to find out if your blog is successful or not?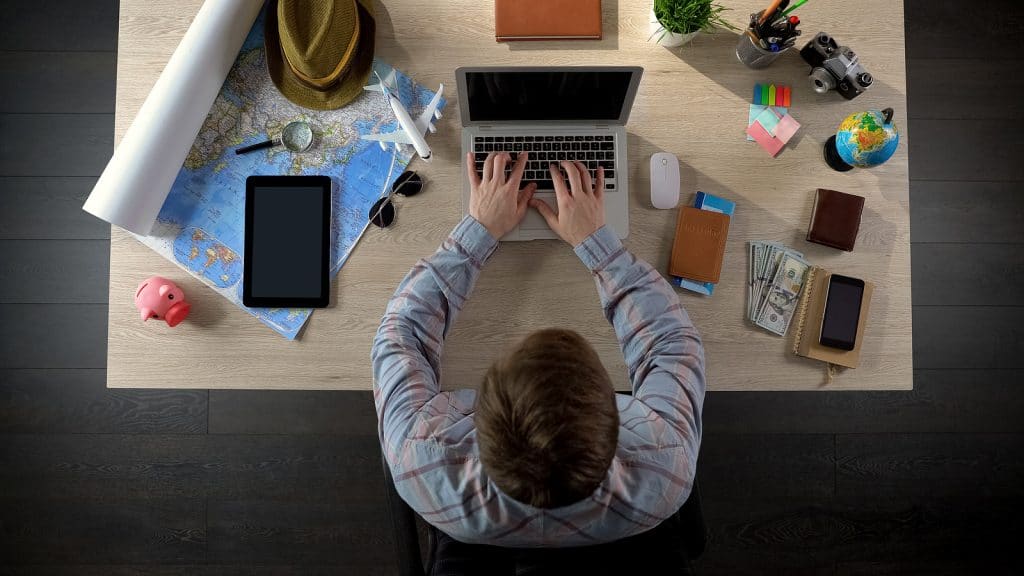 1.Site Visits
The first, and probably the most important, metric is to find out the number of visits your page has. Through the use of social networks such as Instagram, we all deduce that those users and publications with a more significant number of views and likes are the most interesting and that we should follow them, and with blogs, it is the same.
The more visits a blog has, the more traffic it generates, the faster it goes up in the result grids of the leading search engines, and the higher the probability of generating income. Therefore, you will have to observe the number of people who visit your publications daily and try to increase that number progressively through several basic marketing strategies: sharing each publication in your social networks, making paid advertising promotions, etc.
Visits are the main engine of any online business, so if you see that your blog is barely getting any visits, you will have to find a quick solution to change that trend. Otherwise, it will end up being forgotten, and no one will feel any interest in entering a page that no one is looking at.
2.The Average Time the User Spends on Your Page
The second most important thing after getting your blog to attract visitors is to find out if those visits are genuine or just people who come in and out of the blog quickly because what they see doesn't interest them at all. A blog must manage to captivate those people who decide to click on its link because even if at the beginning that blog has a very high number of visits if the visits do not stay too long reading its contents, they will probably never enter it again, and therefore will not have managed to get followers. The blog will eventually, end up having almost no visits.
And how do you manage to increase the time users stay on your blog? By creating engaging, truthful, and unique content. The Internet is a huge market of content, which means that the competition is just as huge and that the possibilities of success of a blog are just as limited for everyone. Therefore, try to draw as much attention as possible to your audience so that they stay on your page because of the quality of its contents and do not decide to visit any other similar one.
3.Number of Repeat Visitors
They say that if a person falls in love with a restaurant, they will always come back and bring many other people to try their dishes. Well, with a blog and its visitors, the same thing happens: the more successful a blog is, the more people decide to come back again and again to consume its contents.
Currently, multiple online tools will show us the number of visitors that come back to our blog, so don't hesitate to use them and analyze this metric every week to see if all those who decide to bet on your contents decide to come back, attracting many others who are curious to find out what generates so much interest in that particular blog. Don't forget: make them come back, and they will never leave again.
4.Comments
The comments, that great enemy can make your day as happy as making it a real nightmare. Your followers' comments are a quick way to know if the person who reads you is happy or not with your blog, but that will also mean that sometimes you will read things that you don't like; it's hard, but it's like that.
On a blog or any other social network, especially on Instagram and Facebook, you can choose to give visitors the option to leave some comment on the content or restrict them; it all depends on how brave you feel and how much confidence you have in a blog and its content. Our professional advice is that you always try to allow your followers to leave their comments on all your posts, as this way your followers will feel closer to you, and you will allow them to express everything your blog makes them feel, whether it is good or bad.
Comments are a double-edged sword that any commercial blog owner should assume since without them, you will hardly know what they think of your contents, and you will not have the necessary information to know which things are good and which should change. Therefore, although comments can sometimes become a curse, they are a risk you must take to know if your blog is successful and determine its main weaknesses. Don't forget.
5.The Most Viewed Entries 
This metric will indicate more clearly, which are the contents that have been more successful, and therefore, we should try to deal with in the next entries of our blog. However, before analyzing this data, we must consider the time that this entry has been active since it will not be the same as an entry that has had more than 1000 visits in less than a week than one that has been active for a year.
Those that accumulate a more significant number of visitors in a shorter period will be the entries we will consider as successful. We will have to analyze comprehensively the rest of the previously mentioned metrics. Through this data, we can also look at the time that all these visits spend on our blog since both, the number of visits and the average time of each of them are two data that, adequately combined, will indicate whether the content we have published in that entry is the one that attracts more public and on which we should continue writing in the future.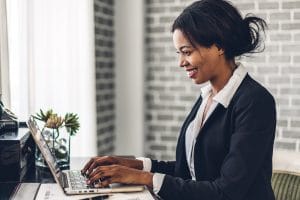 6.Social Interactions
Another of the most useful metrics currently to know if your blog is generating real interest is to analyze the number of social actions it accumulates. And how is this done? Using one of the multiple marketing software that currently exists to measure the number of social network actions provoked through one of our blog entries.
Although depending on the type of software we install, we will obtain more or less exact information, in general, all of them will help us know the data that interests us the most: how many times a person has shared our blog in a social network.
7.Click Rate
Apart from wanting to share content and educate our readers on a specific topic, any blogger seeks to generate action and provoke users to click on one of our links.
And what is the best way to achieve this? Including a CTA in every post that redirects users to download some private content about the topic is addressed in that post. This way, we will be getting the visitors' actions while increasing the average time they stay in the blog enjoying its contents.
8.Conversions
With the conversions, the owners of a blog will obtain valuable information: to know which visitors click on the home page and fill in some of their registration forms to continue receiving their contents. Although knowing how many visits our blog has is very important, knowing how many people have wanted to devote part of their time to fill out our forms to become loyal followers of all our future publications. Sometimes, the most important thing is not the number of visits we receive, but the quality of each one of them.
9.Email Traffic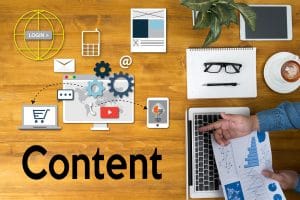 Generating traffic through email is one of the best resources you can use to increase your visibility and keep all your followers active. The best way to use this resource is to create a weekly or monthly newsletter of your blog's content that all your followers receive as a newspaper or magazine to read so that they have a clear idea of everything that you are going to publish in your blog soon and that invites them to come in and scan it.
10.Number of visits in general
Installing some tool that allows you to have control over the number of general visits to your blog is always useful because although having control over the number of visitors to the entries is very useful and will help you to continue growing, having a more generalized vision of the number of people who visit you is also important in the long run to know what the growth of your blog is. 
 "I never worry about action, but only inaction." Winston Churchill
"The journey of a thousand miles begins with a single step." Lao Tzu
"Don't be afraid to take a big step. You can't cross a chasm in two small jumps." David Lloyd George
RELATED VIDEO PROGRAMS
TOP SIX FIGURE SUCCESS ACADEMY REVIEW | WATCH BEFORE BUY!!
 
Learn More about the Academy here: Click Here
RELATED TRAINING PROGRAM
Crucial Constructs Academy Overview and Review


Learn More about the Academy here: Click Here!
The Crucial Constructs Academy is a Free Video Training Course Available only to our Readers and Subscribers.  A thorough and detailed training available to you.  Could you find out more about it here? Click Here!
RELATED ARTICLES


Top Tips Before Starting an Online Business
The richest man in the world is Jeff Bezos whose net worth is estimated to be upwards of $150 billion. In case you didn't know, Bezos did not start building his Amazon empire in Silicon Valley, but rather in his basement! Wouldn't it be great if you could build a successful online business as well? Online businesses are certainly the way forward.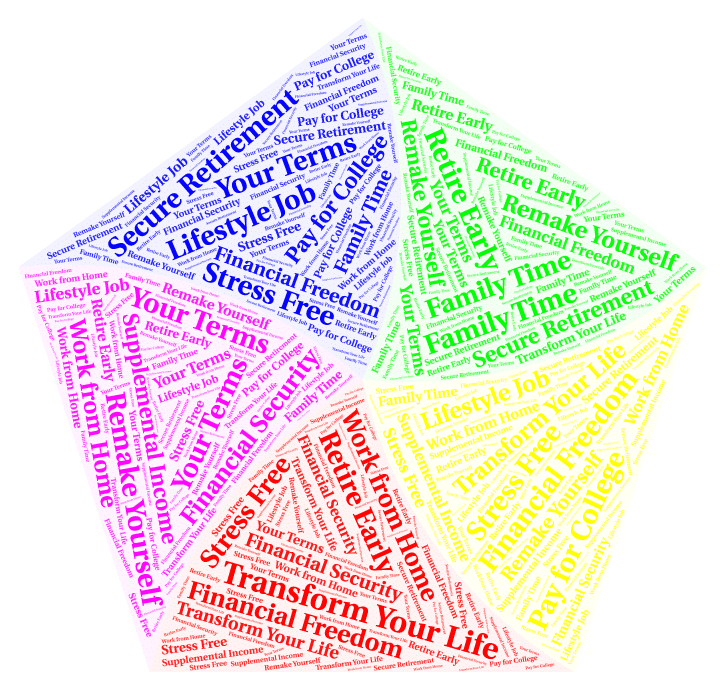 It is a tough market out there so you must be well equipped before jumping into the arena.
A Google search for "how to successfully start an online business" will procure 799,000,000 results. Of course, Google's algorithm picked up tens of millions of websites that are not relevant, but it is safe to say that at least the first couple of pages are pertinent to the question at hand.
Now, do you want to try navigating through 50 websites in search of genuinely helpful information?
There is a popular misconception that Google's top search results are the most trustworthy. This could not be farther than the truth; as competing businesses only grab the top spots based on high volumes of traffic, acute search engine optimization methods, and successful marketing strategies.
Especially for the inexperienced seeking to keep up with the competition, it can be extremely dangerous to assume that popularity equates to the truth.
If you are unable to differentiate between what information is legitimate and what is misleading, then you are setting yourself up for failure right from the beginning. Therefore, it is important to find a legitimate trainer who will provide you with real proven strategies to help successfully guide you through the process of running an online business.
Finding the right prospect is not an easy task as there are often many "get rich fast" scams out there, so you will need to do your homework. Luckily for you, we did your homework for you!
Click here to join our Top Marketers Online Summit This Year – 100% Free! Get Started

Additional Bonus Resources
These are some of the bonus resources that will be downloadable that you receive after joining. You will be notified how to pick these up from a specific download location after signing up.
These include Special Reports, ebooks, Ultimate Guides, and checklists.  They are usually in pdf format so that they can be viewed on any device.
1. Building the Perfect Sales Funnel
2. Business Branding
3. Creating Your First eCommerce Website
4. Facebook Marketing Mania
5. Essential Guide to Sales Funnels
6. Newbies Guide to Setting Up a Sales Funnel
7. The Quintessential Guide to Marketing Ads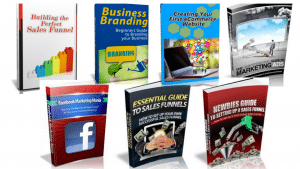 Market Timing as an Active Investment Strategy Does Work to Improve Your Returns
Our Special Report on Market Timing includes 10 sections about how savvy investors use Trend Investing and Market Timing to vastly improve their returns.  This report does not show you the step-by-step system but it explains what Market Timing is, and how when it is combined with Trend Following, Trend Trading, and Trend Timing you can vastly improve your returns.  
You will learn
Reasons Why you need to Adopt A Market Trend Timing System

How a Market Trend Investment Strategy will allow you to Retire Years Earlier than you think you can

How Money Management Strategies are important for long term success

And you will get a little advice from the Father of Trend Following Systems
If you would like a copy of this Special Report as well as our Special Report on Trend Following Strategies please fill out the request below and we will send you a pick-up link along with some other strategies to know and understand before you select
Financial Freedom Starts with Learning your options