One of the reasons many people become teachers is to have summers off, but sometimes when given all that time off, you get bored or want opportunities to make more money. Some jobs can be done at night and during the summer in a way that will both get teacher's money and help them flex their teaching muscles. Teachers have many useful skills inside and outside the classroom– why not use them for money? Only taking action will create change in your life.
Here are some of the best options for jobs, particularly jobs where teachers can excel. (After all, who else so highly educated is continually looking for a summer job?)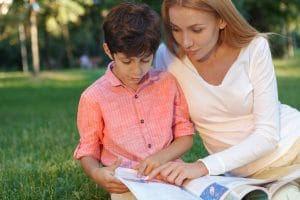 Tesol Tutor
One of the apparent jobs for teachers is tutoring. However, there are many, many options for tutoring, so this can leave people a bit stuck for ideas on where to go. For one, tutors are needed for TESOL, often for students from other countries and mostly children. This can be a good fit for people working with young children and good at teaching with a lot of motion often, hand gestures and such have to be used instead of words.
 VIPKids, QKids, and Aloz all offer TESOL tutoring options and generally can pay around $20 an hour. Something that can be hard about this is often, the hours are not preferred, with many of the students being overseas. However, if you are up at 4 am or otherwise want to work around a busy schedule, this can serve in your favor. Besides, if you are not from the States, that could make it an even better fit.
 Other Tutor, If you are not trained for TESOL, there are various tutoring sites for different focuses. This can range from music to writing to science. You will often have the most relaxing time showing that you are a worthwhile tutor by teaching the subject you teach at school because experienced teachers often charge more.
Tutor
It is an excellent place to start, and once you work up the ranks, you can make decent money in certain subjects. However, if you are scheduled, and no one takes a class from you, you are only paid minimum wage. But you set your schedule and can make this a full-time job. This can be harder over the summer, however.
By starting your job tutoring without a company, you can set your rates to whatever you would like them to be. This can allow for excellent pay if you are prestigious and well-liked. $40-$50 an hour is not unheard of. It also is more common in the summer than outside of it.
Similar to tutoring, many schools offer summer school programs. This can come with some challenges because often it is the "problem children" who need summer school, but if you are willing to put in the time and effort to help out struggling children, this can be a great option. It also generally is a smaller class size, where you will get more one-on-one time with students.
Camp Counselors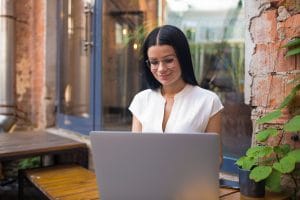 This is another job that can comfortably be done just in the summer. No one will be pressing you to stay in the school year. Camps generally are full of students and not quite so full of staff. Teachers are mostly ready for this job in their experience working with kids.
This can provide an opportunity to provide the kids with a bit more fun and looseness than might be required at your day job. Sometimes, in the middle of teaching kids, significantly older kids, you don't get to have as much fun with kids as you thought it might. This way, you can continue to remember who you're in this for the kids.
YMCAs, churches, community organizations, and scouts are an excellent place to look for groups meeting up for the camp. Unfortunately, being a counselor rarely pays well. It can be essential to make sure you can afford this job, but if you can, it's one of the more fun ones on this list for some people.
Freelance Writer
Unlike being a camp counselor, this job can be quite lucrative. This is similar to tutoring in that once you have built a name for yourself, you can choose your rates– and good freelance writers can make quite a lot of money (up to about $100 an hour). Whether you are an English teacher or not, you have to have some of the writing skills necessary to become a teacher.
This can be one of the more flexible options. As your boss, there's no limit to how much you can or can't work. You can decide to work an hour this week and forty-five hours next. This can be good if you still want a bit of that summer vacation– and some cash on the side.
There are a few various options for how you can go about finding jobs. For one-off jobs, sites like Upwork, Freelancer, and Fiverr can help. For contract positions, sites like freelancewriting.com can help you find longer-term work.
Tour Guide
This can be a good fit for people who want to keep working with people without being in charge of children. If they act up, let their parents handle it! This can feel different, but nothing will change if you do nothing different tomorrow than you did today. This works best for people in areas people regularly visit, but that is more common than you may think. Also, this will give you a fresh new look at the place you have grown somewhat used to.
Generally, this is a job that you need to start with a company. This generally runs around $9 to $20 an hour, so if you have any special talents for this, such as knowing the area's history, be sure to let them know. There is also a perfect opportunity for tips. If you speak different languages, it is also worth letting your bosses know. You may be able to work in particular with tourists who speak a language other than your area's native language.
Translator
It can also be worth looking into translation if you know another language. Because of the rapid growth of international businesses, this is a great need. It can be done either for two parties speaking or with various written documents.
It is essential to consider literary and local translation and consider what you would be best at. In literary translation, you may need more technical language. In local translation, you will need to know more colloquialisms. This can also be done both in a freelancing capacity and for a company. Some of the sites mentioned before can help with this, such as Upwork, Freelancer, and Fiverr.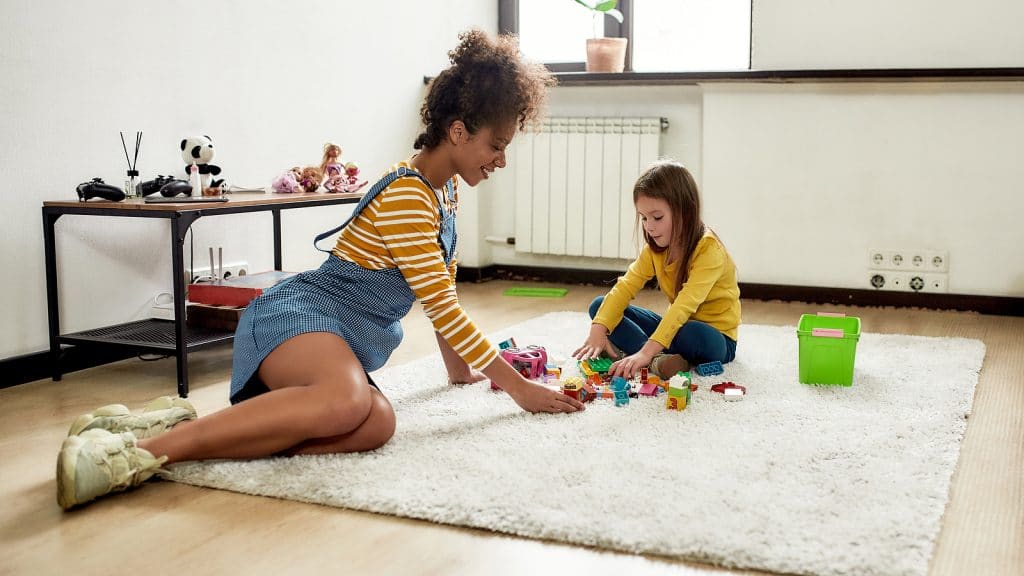 Babysitter
This may seem like something meant for teenagers, but parents often look for a babysitter with experience and knowledge of how kids work. By explicitly making it clear that you work with children daily and know how to help them learn, it can help put you a cut above the rest. The first thing that makes sense here is to let others know you are looking. Likely you get along with some of your friend's children, and your friend's friends have children as well. Also, there are sites such as care.com and sittercity.com. 
Babysitting is another thing you can do as much or little as you want, but your hours are often limited– mostly while your clients are at work or the rare date night. Still, the more the parents learn to trust you, the more likely they will be to let them stay with you longer and longer.
Online Course Instructor
This can feel similar to tutoring but is often aimed at adult students. This requires decent technology skills, but many teachers are already used to online class skills. Udemy or Coursers can be the right places to put your courses. Once your course is done, it is done year-round and can become money in your pocket even during the teaching year or while immediately at school.
 It may make sense if you have not done it before to take a course on what it takes to make an online course. This may feel odd, but it will give you a feel of what it is like to be a student and teach you helpful tricks along the way. Taking it on the course platform, you want to use will also be smart.
 Now is the time to change your life if you want to start making more money. Whether you have a kid going to college, looming retirement, or want some spending money, this can be a great start. It takes courage to make a change in one's life, and also persistence and perseverance. However, reading this page is already taking the first step. Go forth and apply to some of these; as a teacher, you have the skills necessary without fear!
The Small Business Marketing Academy is a Free Video Training Course Available only to our Readers and Subscribers.  A thorough and detailed training available to you.  Please find out more about it here. Click and Learn.
"Don't be afraid to take a big step. You can't cross a chasm in two small jumps.
"David Lloyd George  "Action may not always bring happiness, but there is no happiness without action." – Benjamin Disraeli.
"You will either step forward into growth, or you will step back into safety."  – Abraham Maslow.
RELATED VIDEO PROGRAMS
Super Affiliate Network Review
  
Learn More about the Academy here: Click Here
RELATED VIDEO PROGRAMS
Crucial Constructs Academy Overview
Learn More about the Academy here: Click Here!
The Crucial Constructs Academy is a Free Video Training Course Available only to our Readers and Subscribers.  A thorough and detailed training available to you.  Could you find out more about it here? Click Here!
RELATED ARTICLES
BEWARE OF "GET RICH FAST" PROGRAMS!
There is nothing like having your own online business. You make the decisions, and as one song says, you "win or learn." However, creating your own company can be tricky, especially if you build from the ground up. There will be constant questions that must be answered, such as: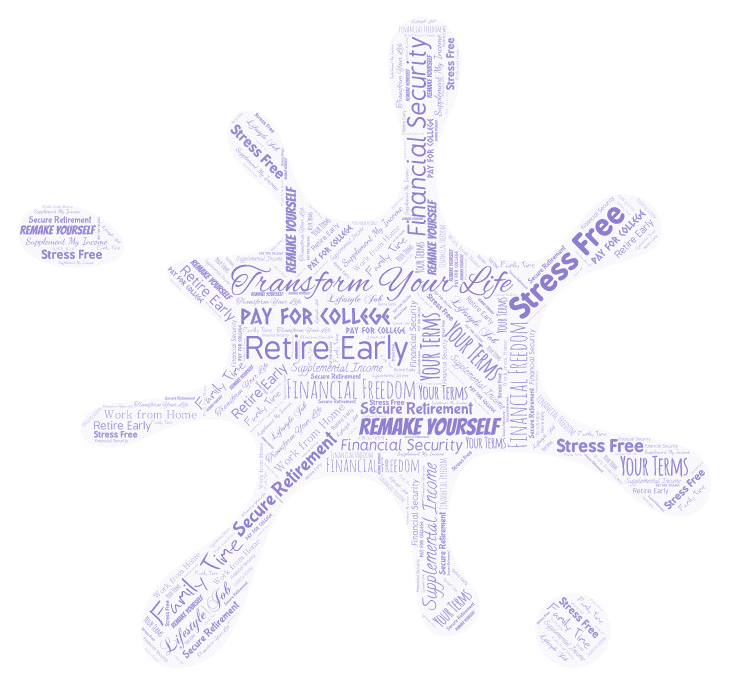 How will we consistently draw in customers? How will we stay up with trends? How will we do all of this and not break the bank? It quickly becomes obvious that one thing is needed above all else-
INFORMATION IS NEEDED
Without accurate facts and data, wrong decisions get made. When a fork in the road comes up, a turn can become a dead end. What is the most common way to find information right now? If you said, "Google it!" you are right.
Unfortunately, Google isn't an encyclopedia. It is a place where people upload information, and sometimes that information isn't as reliable as we would like it to be.
In fact, some people put false information online to see what effect it might have.
THE IMPORTANCE OF STRAIGHT FACTS
But if you, as a new business owner, go to Google and receive false answers to your questions, you could lose your business. At the very least, you might lose money, time, or a good reputation.
ONE TYPE OF SCAM
One of the most damaging falsehoods—also known as a scam—is the type that asks for people to "invest" in a company. Then, that company will help the person earn unbelievable amounts of money.
GO FOR HONEST, COMPETENT MENTORS
It takes work to locate mentors and assistants who will help your business take off and do it without taking your shirt.
Our company has people like:
Simon Coulson

Paul O'Mahoney

Barry Plaskow

Itamar Shafir
Excellent online marketers who will train and do the legwork. Come to the Largest Online Marketing Event given for new business owners in 2021.
HOW MUCH DOES IT COST?
There is no cost! It is FREE! Just click here to join (or copy and paste the URL) Biggest Online Marketing Event for Newbies This Year. Get Started

Additional Bonus Resources
These are some of the bonus resources that will be downloadable that you receive after joining. You will be notified how to pick these up from a specific download location after signing up.
These include Special Reports, ebooks, Ultimate Guides, and checklists.  They are usually in pdf format so that they can be viewed on any device.
1. Building the Perfect Sales Funnel
2. Business Branding
3. Creating Your First eCommerce Website
4. Facebook Marketing Mania
5. Essential Guide to Sales Funnels
6. Newbies Guide to Setting Up a Sales Funnel
7. The Quintessential Guide to Marketing Ads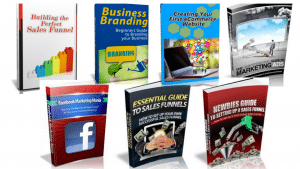 Market Timing as an Active Investment Strategy Does Work to Improve Your Returns
Our Special Report on Market Timing includes 10 sections about how savvy investors use Trend Investing and Market Timing to improve their returns vastly.  This report does not show you the step-by-step system, but it explains what Market Timing is and how, when combined with Trend Following, Trend Trading, and Trend Timing, you can vastly improve your returns.  
You will learn
Reasons Why you need to Adopt A Market Trend Timing System

How a Market Trend Investment Strategy will allow you to Retire Years Earlier than you think you can

How Money Management Strategies are important for long term success

And you will get a little advice from the Father of Trend Following Systems
If you would like a copy of this Special Report and our Special Report on Trend Following Strategies, please fill out the request below, and we will send you a pick-up link and some other strategies to know and understand before you select.
Financial Freedom Starts with Learning Your Options