Details and Descriptions on our Free Strategy and Training Resources
These FREE resources are for everyone who is looking to start a home based business, or someone who is considering a side gig or income stream using the internet as a core component of that strategy. All of these above programs teach about the various aspects of an online business or home based business and the SMB Marketing Academy is essential for Local Businesses. The two Academy programs are our free gift to you for reading and following our ideas and advice. There is currently no expiration on your Academy Subscription. You can Learn More Here on our Information Page for CRC Academy, and you can learn more here about the SMB Marketing Academy.
No matter which Programs you choose you will always need a Funnel Builder and the Groove Funnel Builder is Free for Life and will usually get everyone through many months of learning and startup before you need to decide if you need the full featured one. Click Now to Get your Free account with Groove. This one is for everybody who is even remotely serious about starting a digital online business of any kind or using the web to promote an existing Local Brick and Mortal entity. Note that there is extensive training in the Academies about funnels and Groove.
The Online Training Introduction is a Seven week training by various industry leaders and is also almost required background for everyone because it covers seven different aspects and ideas of what types of Home Based online businesses are out there and the type of additional specific training is available and required to succeed in your chosen field. There are many different types of businesses out there an it is important to understand a few of the available options and the differences between them to be able to make the right decision for yourself.
You must think of this as an important training and research activity before you decide what you want to do and how you want to approach it. Sign up for the web based training here.
The books are helpful background information and you should check out those of interest to you. We add a new book to our list periodically, so check back here often as we keep adding to them. Same with the Academy Modules and Sessions. We add several new sessions each month and several new modules each year. Luckily on these you choose exactly which Modules and Sessions apply most to you. We are true believers in lifetime learning and we know that it is critical to keep up with the very latest techniques.
Who are these Training Sessions, Tools and Books for?
If you are a stay at home parent who wants to start saving for their children's college education,  These Free Programs help you get started in making the right decisions about which Paid Systems you should choose.   If you are thinking about retiring someday and realize you will not have enough money saved to ever see that dream happen,  these Free background trainings help you decide which Step-by-Step programs are right for you and how to find them.   If you are imminently going to retire, then you also need to urgently Watch and Read these trainings because you need to get started soon, and you want to be pretty sure that you choose the Proven Step-by-Step Tested and Proven programs that you will learn about so that you can make the very best choice is steering your future into the next Phases.
CRUCIAL CONSTRUCTS ACADEMY
In today's Free training I'm going to show you what is by far the BEST & EASIEST way to make money online in the comfort of your own home and how you can tap into this proven system right now and start generating $1,000/Day (or more) and be on track for 6 figures in the next 30 days. And How It Can Change Your Life Forever! In fact, this training has helped over 2000+ people from around the world in the last year make $1k/day and more! The best part is you don't need to have any experience to do this. Plus you don't need a lot of time as this only requires less than 1-2 hours a day to generate thousands. I'm going to show you exactly how to use Facebook to generate thousands of dollars per day without a product, email list or even a website. Don't worry about results…I'll show you how you can virtually GUARANTEE results for yourself on today's training.

Small Business Marketing Academy

Many small service businesses are struggling today. They have passion and expertise in how to deliver their services but lack a strategy to consistently market those services in a marketplace that is continually becoming more and more competitive. Typically, they employ scattered, unfocused tactics with no way to measure what's working. This results in a great deal of frustration and a low-return on their marketing efforts."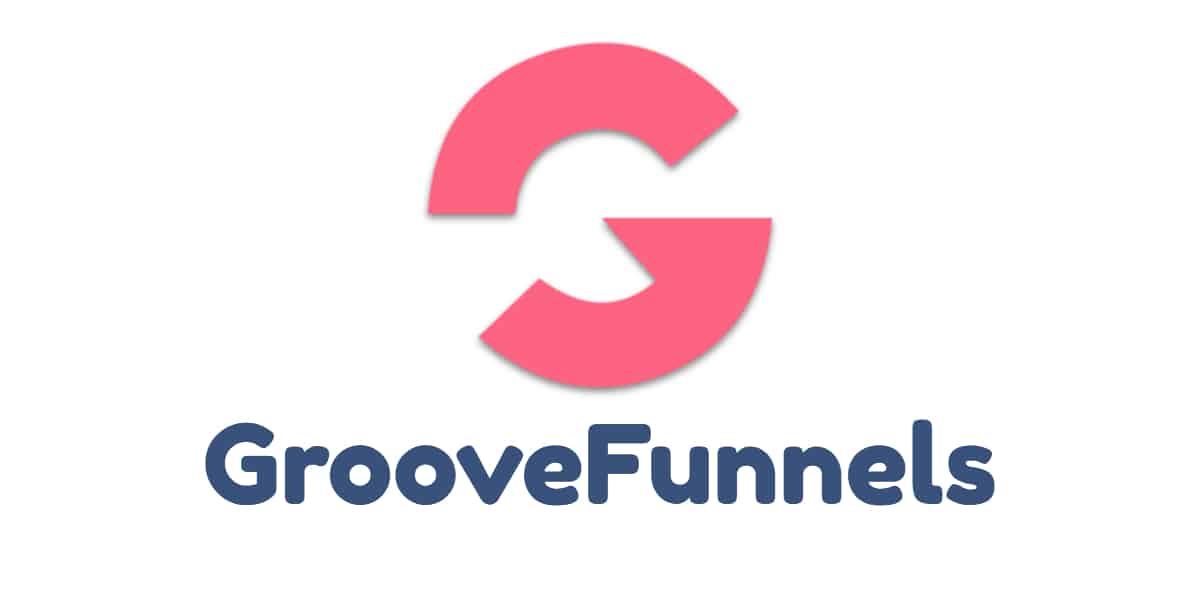 Groove Funnels FREE Lifetime Account
Many small service businesses are struggling today. They have passion and expertise in how to deliver their services but lack a strategy to consistently market those services in a marketplace that is continually becoming more and more competitive. Typically, they employ scattered, unfocused tactics with no way to measure what's working. This results in a great deal of frustration and a low-return on their marketing efforts."

FREE Online Home Business Training Sessions
Many small service businesses are struggling today. They have passion and expertise in how to deliver their services but lack a strategy to consistently market those services in a marketplace that is continually becoming more and more competitive. Typically, they employ scattered, unfocused tactics with no way to measure what's working. This results in a great deal of frustration and a low-return on their marketing efforts."

​BUILDING THE PERFECT SALES FUNNEL
There is no doubt that owning and running your own successful online business can be a tremendously liberating thing, as thousands of online entrepreneurs and marketers all over the world have discovered for themselves.
If you are already in a position where your business is successful, then congratulations are undoubtedly in order.
However, here's a question for you.
Although your business is already successful, perhaps even already achieving as much as you could ever have hoped for, is there any possibility that you could be doing things more effectively? Are there 'flaws' in your systems that are letting potential customers escape without putting their hand in the pocket to pull out their credit card?
Alternatively, you might just be starting out on the road to earning an online income, and if that's the case, there is probably a great deal about internet marketing or online business that is confusing and apparently complex. Trust me, this is a position that even the most experienced of online marketers will understand because we have all
been there and experienced exactly what you're going through right this minute.

BUSINESS BRANDING
Branding is all about image of a business. The concept doesn't only include style, emblems and logos but also the image of quality perceived. The image perceived may be of total quality, reliability, and more.
Branding is about the business and how a business is different from the competitors. The purpose of a brand is to distinguish yourself from your competitors. Once you make a distinguishing impact then an advertising
campaign can be much more effective.
The success of a company can be determined by a brand. Branding includesmany factors which help a company be successful. these factors may include a website, marketing efforts, and anything that gives a company an identity.
Consumers trust wholeheartedly a corporate image because there is a psychology in motivating the purchasing decisions.

CREATING YOUR FIRST ECOMMERCE SITE
If you have a business that sells physical goods and that business does not yet have an active internet presence, consider this. In 2008, online retail trade turnover in the US measured somewhere around $230 billion, which represented some 10% of total US retail sales!
Even with the recent economic downturn, the percentage of retail trade that is transacted online is set to keep growing throughout the commercialized world as the internet becomes more sophisticated and efficient, while 'high street' businesses are constantly on the lookout to expand their customer base still further.
In fact, if you have a real world, 'bricks and mortar' business that is not represented online, there has never been a better time to get your business online. Even if you already have a web site, unless you keep abreast of the latest online business trends and thinking – and you are probably too busy running a business for that – the chances are that your site is not doing what it should do.

FACEBOOK MARKETING MANIA
As the number of users increased and the growth of Facebook boomed, so did the number of applications for Facebook. You could install apps, play games, chat and even share and upload photos to Facebook.
The business minded people began to see the potential in Facebook. They began looking into ways one can monetize or grow one's business through the Facebook platform.
Now, with over 500 million users, Facebook's potential for businesses to grow cannot be ignored. With the recent introduction of Facebook Advertising and Facebook pages, businesses can list their own official fan pages on Facebook to connect with their customers and grow their businesses.

NEWBIES GUIDE TO SALES FUNNELS
Every internet marketer who sticks with it longer than a few months ends up with a general idea of what a "sales funnel" ought to look like. The trouble is…
A. You often find out about sales funnels too far onwards into your marketing journey. The sales funnel you hastily create as a result ends up more as a "patch" or afterthought on your marketing strategies, instead of a vital component in your initial long-term plan.
B. And this is the biggie – everyone tends to think in "Perfect Diagram" mode.
What is "Perfect Diagram" mode? It's the phenomenon that occurs after a lifetime of reading textbooks and picture books. People imagine simplistic, textbook perfection, like so when in reality, until you become a seasoned, experienced internet marketer, if your first sale funnel could be rendered or "translated" realistically, it might look more like this…

Additional Recommendations
These are our latest recommendations and related programs for you. As you might notice we are true believers in lifetime learning and are constantly searching out additional programs and training. We just love that Udemy site too, as it is rich with learning opportunities. You may find reviews inside on many of the programs.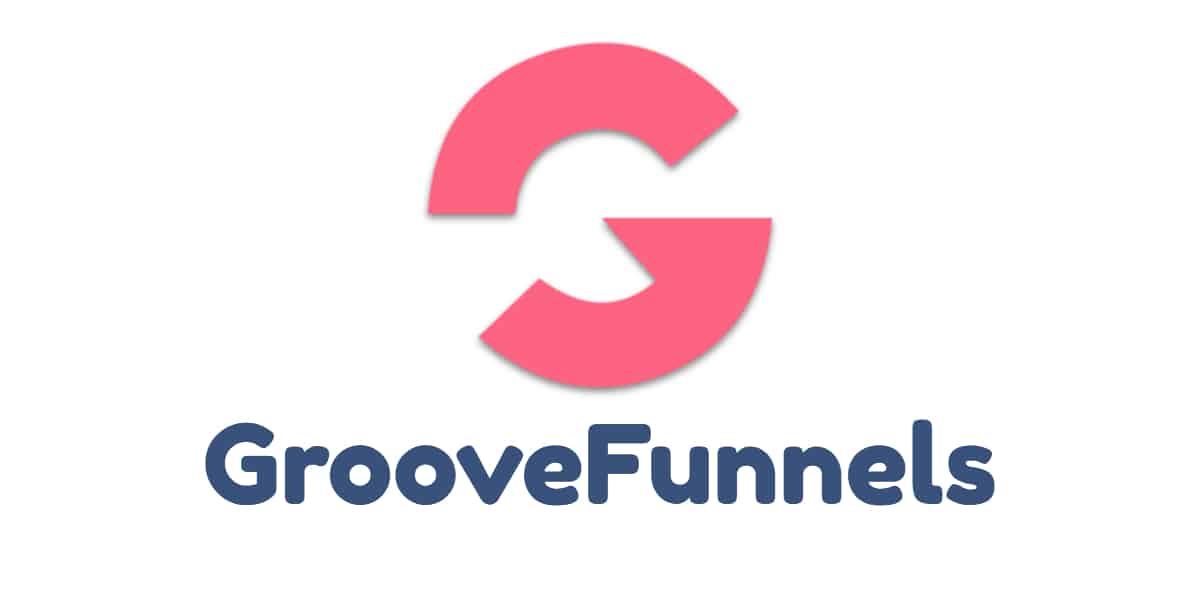 ​Groove Funnels All-In-One Website, Funnel Builder and More
[Critial Tool for All Programs] Software development is a multi-billion dollar industry, so it is not surprising that new tools are often released to meet the growing demand.
When it comes to online businesses, there is no exception.
Marketing tools are essential for any company, including traditional businesses looking to go online, existing digital companies or any individual Internet marketer who wants to build an income from home.
However, with so many choices out there, which one is the most suitable?
Taking a closer look at the marketing software community, no shortages of options will come up in your research.
There are tools for creating websites, building sales funnels, and developing shopping carts so payment can be processed online.
While these are essential tools, the problem that many business owners face is that those products do not seem to be the most suitable for them.
For example, traditional business owners may find that the available products are overly complicated, especially if they do not have the technical skills to run the systems.
Then, there may also be aspiring entrepreneurs who are just starting out, and the high cost of all the available tools means that they are out of their budget.
Finally, there are just too many tools that a new business owner needs, and requiring to subscribe to dozens of tools on paid monthly plans, while needing to understand and manage all the accounts, can quickly become overwhelming.
Because of all these reasons, that's why GrooveFunnels was created.
GrooveFunnels is a suite of online business tools designed for business owners, but without the complexity and the expensive price tag.
In fact, it's quite the opposite, because GrooveFunnels is not only easy to use, it is also free.
When members sign up for a free GrooveFunnels account, they get immediate access to a website creator, funnel builder and shopping cart software, all of which allows them to have everything they need to start selling products and services online.
This is especially helpful for those with little to no technical knowledge, because the entire suite of tools are so simple to use that even computer illiterate folks can copy and paste, drag and drop and click and scroll their way to creating professional-looking websites with sales funnels capable of taking online orders.
Not only that, but the free GrooveFunnels account can also add unlimited products, create sales funnels, build branded websites with full navigation, use custom domain names, sell products in just one click, and offer upsells, downsells and order bumps to customers.
Astonishingly, GrooveFunnels also has a powerful affiliate program built in, which means that members can easily start their own affiliate programs and have their own affiliates promote their products for them.
Such a robust software suite is typically unheard of in the software development industry, much less one that is being made available for free.
For those who are looking for the new best way to build funnels and sell digital products, and would like their own complete digital products and services online sales system for free, now is the time to get started with GrooveFunnels.
Disclosure:  Please note that some of the links above are affiliate links, and at no additional cost to you, I will earn a commission if you decide to make a purchase.  Please understand that I have experience with all of these companies, and I recommend them because they are helpful and useful, not because of the small commissions I make if you decide to buy something.  Please do not spend any money on these products unless you feel you need them or that they will help you achieve your goals.