When the generations of Baby Boomers and Generation X talk about starting a business, they say they love to start a business but have no idea what to do. It is a surprising answer because the people who belong to the said generations are already in their 40s, 50s, and 60s. They have more experience, financial resources, and skills than the other age groups. With their decades of experience working in a company, they should spot the opportunities that come their way.
There must be something that holds them back from finding the business ideas to bring profits. What is it? These people believe that they need to develop novel business ideas that no one had ever thought of or tried before. They need something unique to present to the public and make sure that it will click.
The success stories of different businesses portrayed on a TV show that unique businesses can succeed. It's not surprising why many people would have such a feeling or thoughts when finding a business idea. The birth of Silicon Valley disrupted the existence of boring, old industries. Companies like Facebook, PayPal, eBay, and Uber are considered the quintessential models of successful start-up businesses.
The truth of the matter is that the vast majority of successful businesses will never turn into something like the next billion-dollar company, and there's nothing wrong with that. Most people, especially those between the ages of 40s and 60s, are not looking forward to conquering the world but only want to gain control of their domain. Having good planning and organizational skills is vital in attaining successful business in the modern world.
The process of formulating a winning business scheme or plan is not as hard as it seems. However, it is only possible to develop a winning business plan when you abandon the idea that building something big is the only assurance to attain success.
Six questions can help anyone generate business ideas that can bring profits no matter their age. The first set of questions can help anyone identify his passions and skills, and the other set of questions can help an entrepreneur understand other people's pains.
3 Questions to Help in Identifying the Passions and Skills
Answer the following questions with honesty to have a proper evaluation.
1. What business skills have you learned and obtained so far?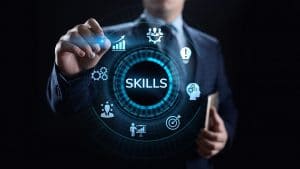 One of the differences between starting a business at age 50 and starting one at age 20 is that the 50-year old business owner already has 30 years of experience as a backup. The 50-year old businessman has acquired sets of skills to help him succeed.
For older entrepreneurs, it easy to recognize the opportunities that can help them achieve further improvement. On the other hand, college students often resort to developing radical ideas to compensate for their inadequate skills or experience. Dealing with customers had always been one of the most challenging tasks that everyone in the company, including the business owner, should learn to handle.
Things become even more challenging when the customer with a complicated request becomes a bit irritated when approaching or talking to you. Keeping a cool head when there's a disagreement is a wise thing to do when that happens—in a professional setting, making the argument more intense than it already will invite more trouble and not solve anything.
In acquiring skills, start with tangible ones. Learning effective copywriting techniques, graphic design, or engineering can bring lots of advantages. Next, move on to learn other skills and develop other talents such as creative thinking or finding solutions to complex problems, and brainstorming skills.
2. What are the things you are passionate about doing?
Another way to ask this question is: What types of activities leave you feeling energized after taking part in them?
Heed this word of warning – don't try to include your list activities just because they seem fine. For some unexplained reason, people always tend to add one sport to their list of activities that they are passionate about doing. Many people in the same group regard their listed activity as a necessary evil.
Don't throw yourself into this trap. List only the activities you are passionate about, regardless of what other people might think. Do you feel pumped up when you discuss politics? Are you having fun when creating websites? Do you love reading until the wee hours of the morning? Do you feel invigorated from helping people? Start listing down the things you are passionate about and refrain from caring about others' opinions.
3. What types of support do your friends usually ask from you?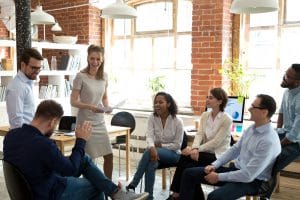 It may seem like an odd question to ask, but it can help spark new business ideas. Someone who has talent at fixing any mechanical things, like computers and toasters, can put up a shop for fixing things. A person often asked to give a review can put up a review website. Create a business opportunity or ideas based on the things that your friends typically ask from you for help.
These people will not come looking for you now and then if you are of no help at all. Focus on the kind of assistance that you usually give to these people. List down the types of support that your friends want to solicit from you and draw a business idea from there.
Now, it's time to discuss identifying fresh business ideas.
3 Questions that Can Help in Generating Fresh Business Ideas
Following the do-what-you-love concept in starting a business may result in killing the passion for business or having a crappy business venture.
Good business ideas may manifest at the point where passions and people's pains intersect. In other words, think about the things that you can do that will bring great help to other people.
Here are three questions that can help turn passions into profits.
1. What are the struggles of the individuals who share the same passions you have?
Before starting any business venture, it is prudent to spend several months researching the potential target market. It is wise to participate in forums that have discussions about the new business venture. Attend conferences, go to meetups, and do everything you can to get the information you need and desire. Savoring the things you are doing and enjoying life and your passion are significant components of the experience.
Jot down each complaint that you hear and start creating a list of complaints. For example, someone who works as an assistant in a veterinary clinic may start thinking of putting up his/her own pet-related business. Where should he/she start?
The first thing that he/she needs to do is to begin paying attention to the pet owners' pains when dealing with their pets. Do the owners complain about cleaning after their cats? Are their pets displaying unruly behavior? Are their dogs too cold in the winter and too hot when summer comes? Any of these complaints could give a new business idea that may turn out to be profitable. Some may require product development, and some can render different pet services.
2. What problems have you always prayed that someone would find the fitting solutions to?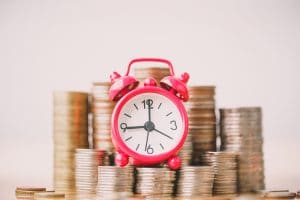 It is quite dangerous to assume that everyone around you thinks the same way you do. When you think about your frustrations and presume that everyone thinks the same, it creates a clouded assumption that the particular service or product has high demands.
To prevent this, list your problems and frustrations, and then determine your target audience's sentiments regarding the matter. Ask the people whether they encounter the same things in person or online.
Many people jot down the problems that they believe someone else should solve. Few people do their research to know whether someone has already solved them. Whatever the reason is, this is a sort of trap that you should avoid.
Understand that competition is not a bad thing. On the contrary, it shows that there's a market for your potential service or product. The practical thing to do is know your competitors and find something that can make you outshine them.
3. What is the exact point where your passions and the people's pains intersect?
Businesses make profits when they reduce, if not eliminate, the people's pains – it's as simple as that. Along the way, business owners capture some of the values that they develop by providing a better life to the people.
There's nothing more fulfilling than knowing that the new business ideas manifested from brainstorming can improve people's lives using your passions and skills.
Take the veterinary assistant from before as an example. Maybe she studied engineering before deciding to work in a veterinary clinic. Could she design a device that can help clean the cat without so much fuss? She could if she would like to try.
Perhaps she has other things that can help the pet owners after knowing their pains. There are infinite opportunities, and she should not limit her skills to what she can only do to herself. If a person has a talent for coordinating, he/she should use it in forming a profitable business.
These questions can serve as a guide for creating new business ideas. You may employ other techniques along the way and generate business ideas that can bring profits. Only by taking action today can you make a difference. It takes courage, perseverance, and persistence to attain success.
"Don't be afraid to take a big step. You can't cross a chasm in two small jumps."  ~ David Lloyd George
"You don't have to be great to start, but you have to start to be great."  ~ Joe Sabah
"You miss 100% of the shots you don't take."  ~ Wayne Gretzky 
RELATED VIDEO PROGRAMS
TOP SIX FIGURE SUCCESS ACADEMY REVIEW | WATCH BEFORE BUY!!
Learn More about the Academy here: Click Here!
RELATED TRAINING PROGRAM 
Crucial Constructs Overview and Review


Learn More about the Academy here: Click Here!
The Crucial Constructs Academy is a Free Video Training Course Available only to our Readers and Subscribers.  A thorough and detailed training available to you.  Could you find out more about it here?
Click Here!
RELATED ARTICLES
Top Tips You Need to Start Your Online Business
At this moment in time, Jeff Bezos remains the richest man in the world, with his net worth assessed at nearly $200 billion. There is one fact that you might not know, he did not start his empire in Silicon Valley, but rather in his basement. Grasping the importance of technological advances, businesses now shift their focus to e-commerce.
Online sales are no longer new, and they do make a good start.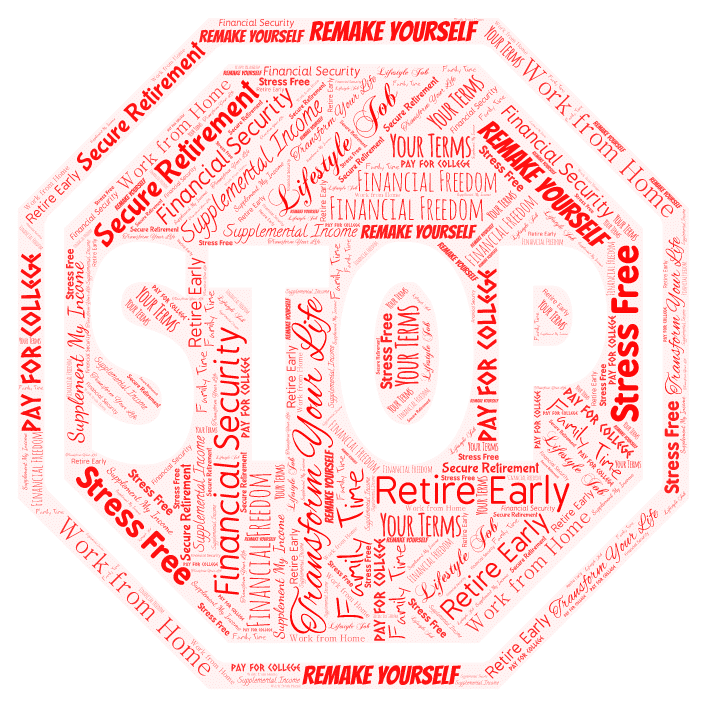 The competition is even more fierce, now that people need no brick-and-mortar store to sell, so you had better be well prepared.
If you try searching "how to start an online business successfully," you will see hundreds of millions of Google results. Google's algorithms certainly include a volume of irrelevant suggestions, but the first few pages already serve to answer your question.
Now, the main problem is, do you want to scrape through 50 or 60 web pages to do thorough research for useful information?
The common misconception we often have is that the top Google results are the most credible. That assumption is only partly true, as businesses utilize their blog posts to get money.
Therefore, they invest in their marketing strategies and search engine optimizations. Also, websites with higher traffic stand higher in search result pages. Popularity never stays equal to truth.
As you scroll up and down and read tons of new concepts and tips, you may get lost and unable to differentiate what is right or misleading. A lack of knowledge from the start guarantees a bitter end.
Hence, you should find a mentor or a trainer from the beginning to draw out the strategies for opening and managing your online business.
It takes effort to do online businesses, so do not let those "get rich fast" people waste your time and money. Conveniently, we have reduced the hard work for you by summarizing the prospects you need to head for.
The hardest part is always the start. With courage and perseverance, you will make the change in your life. Step up and take some action!
Join Us Now on the Top Marketers 2021 Online Summit – Free Webinar!  Get Started 

Additional Bonus Resources
These are some of the bonus resources that will be downloadable that you receive after joining. You will be notified how to pick these up from a specific download location after signing up.
These include Special Reports, ebooks, Ultimate Guides, and checklists.  They are usually in pdf format so that they can be viewed on any device.
1. Building the Perfect Sales Funnel
2. Business Branding
3. Creating Your First eCommerce Website
4. Facebook Marketing Mania
5. Essential Guide to Sales Funnels
6. Newbies Guide to Setting Up a Sales Funnel
7. The Quintessential Guide to Marketing Ads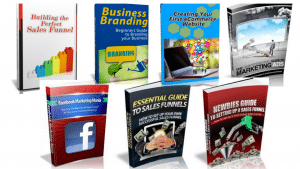 Market Timing as an Active Investment Strategy Does Work to Improve Your Returns
Our Special Report on Market Timing includes 10 sections about how savvy investors use Trend Investing and Market Timing to vastly improve their returns.  This report does not show you the step-by-step system but it explains what Market Timing is, and how when it is combined with Trend Following, Trend Trading, and Trend Timing you can vastly improve your returns.  
You will learn
Reasons Why you need to Adopt A Market Trend Timing System

How a Market Trend Investment Strategy will allow you to Retire Years Earlier than you think you can

How Money Management Strategies are important for long term success

And you will get a little advice from the Father of Trend Following Systems
If you would like a copy of this Special Report as well as our Special Report on Trend Following Strategies please fill out the request below and we will send you a pick-up link along with some other strategies to know and understand before you select
Financial Freedom Starts with Learning your options